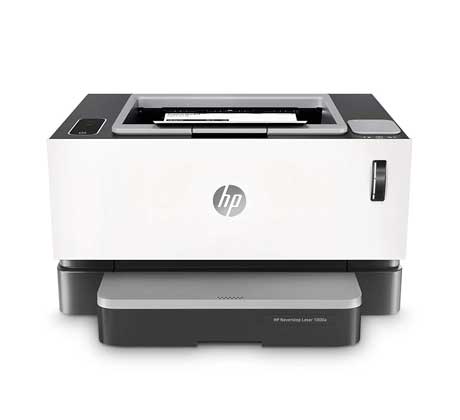 The companies and the workplaces are constantly looking to increase their printing efficiency, and laser printers are undoubtedly more competent than other printers. With time, laser printers have also evolved with technology, and laser printers are available in both types, coloured and black and white, catering to all your needs.
Other than its efficiency, the laser printers and more qualities are briefly explained below.
The Printing Time is Much Lesser 
This is undeniable that a laser printer works much faster than an inkjet printer. A printer's speed is denoted in Pages-per-minute (PPM), so the laser printer speed ranges from 35PPM and higher. Even the primary laser printer can print 20 to 30 pages per minute. The reasons behind the faster working capacity of a laser printer are:
Increment in the printer's RAM
The modern laser printer is easily customisable with the addition of extra RAMs.
If you're looking from a business perspective, such as printing company stationery, making & printing labels, creating brouchers etc., there is no better alternative than laser printers.
Efficient for Large Volume Printing
The idea behind designing the laser printers was to print large volumes of paper in a limited time. So, what makes the laser printer efficient for high-volume printing?
The laser printer uses the laser beam, which moves very fast and thus makes the printing process assuredly faster.
The printers are more oversized, meaning it has larger print trays and can accommodate a significant volume of papers.
Laser printers are widely used in large organisations or publishing houses due to their high volume printing capacity and lesser maintenance requirements.
Offers Excellent Print quality and Readability 
It's a mechanical device but no other printer can reach its print quality and readability standards; the reasons are:
It uses laser technology to infuse toners directly onto the paper, i.e., smear-proof. Therefore explicit texts or images.
Unlike ink, toners don't dry out or evaporate quickly and work fine until 1500 to 60 000 pages.
Nothing can beat a laser printer in terms of print quality and Readability, and a single printer can last years if used appropriately.
Makes Zero or No Noise 
Generally, machines in operations make Noise, but laser printers don't make any noises. If the room is quiet, then you might hear some noises. However, if the printer is giant, the cooling fans, moving papers, and pickup rollers might make some sounds. Still, in both cases, the noises aren't distracting.
If your laser printer is suddenly making Noise, then the following can be the reasons:
Bad cartridge
During the printer startup, the printer re-heats the fuser and does a motor test to turn upside down all the gear. Thus, it can make Noise.
Laser printers generally make no noises, but in some cases, when the room is calm or the printer size is unexpectedly huge, some of you might hear slight but bearable noises.
Laser Printers are Worth The Investment 
The average lifespan of a laser printer is about five years. Still, most printers allow using or either replacing the damaged part of the use refurbished parts when they wear out, and the printer keeps them until it's out of warranty. Thus, the reasons why laser printers are worth the investments are:
They are multifunctional
Lesser maintenance requirement
Working capacity is directly proportional to the printer's cost.
There are a few chances where laser printers can stop working, for example, paper jams, faded prints, wrong font etc. Otherwise, it keeps working till its warranty. However, the only condition is you buy the printer from a genuine and trustable photocopier supplier.
Conclusion
The initial cost of buying a laser printer can be high, but it is beneficial in the long run as it prints more papers at a lower price. Also, it is sensible to buy laser printers from a genuine seller like copylineuae, where you'll be guaranteed a high-quality printer and the multiple varieties of A-grade lasers and other printing essentials and devices to choose from.