Konica Printer Dubai, UAE
If you are in the market for a used Konica printer and copier, we are your best bet. At Copyline UAE, we have extensive inventories of used Konica printer and copier machine for sale. We boast of an impressive collection of refurbished Konica printers and copiers that stand out because of their quality. Every printer and copier which enters our facilities is refurbished to the highest standards. Being the best supplier of copiers and printers, we provide extensive after-sales services. To stay relevant in the competitive business environment in Dubai, UAE, you have to rely on a quality printer.
We are a nationwide supplier of refurbished printers across Dubai and UAE. If you are setting up your new office, then our refurbished printers will come in handy. Konica printers and copiers are popular because of their durability and rich set of features.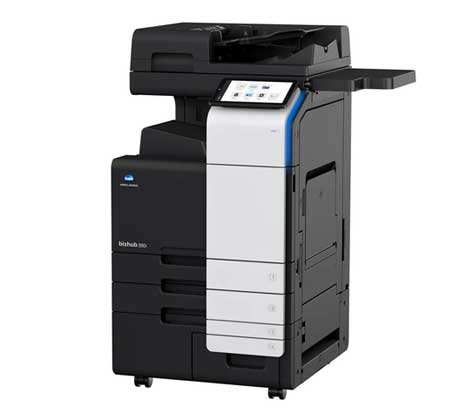 Why are we the Best Dealers?
Our primary objective is to provide quality and refurbished printer machine to organisations across the UAE. To reduce costs, a large number of workplaces are opting for refurbished printers and copiers. At Copyline UAE, our refurbished printers and copiers undergo a series of quality checks.
We offer a complete line of used Konica printers and refurbished laser printers. Copyline International Trading LLC has a vast inventory of refurbished copiers and printers. Moreover, we constantly update our inventory so you can find what you're looking for! Here are some reasons why we are one of the top dealers of printers.
We are locally owned and operate in the local UAE market. For any query related to printer and copier machine, you can always contact us.
We have dedicated product consultants who will help you choose the right printer or copier.
At Copyline International Trading LLC, we always strive to provide highly customised services.
Our dedicated account managers will assist you with the type of repair issues.
We provide annual maintenance contacts to ensure that your Konica printers run smoothly.
Shop now for Refurbished Konica Printers
Being the best supplier, all our Konica printers and copiers come with proper warranty terms. While ordering Konica printers, you will also have the option to extend your warranty. To be precise, our warranty also comprises free tech support to assist you in setup the device. What make us popular are our dedicated on-site solutions. Our technicians will visit your facility to install or repair the used Konica printer. However, you have to opt for a warranty to avail these services. Get in touch with our product consultants to know about used printers for sale.
When you want to buy refurbished Konica printers, don't look beyond Copyline UAE. Our extensive inventory of used printers makes us an ideal supplier in the Dubai, UAE. We take pride in assisting our clients to find the right Konica printer. You can browse our website to find relevant details about refurbished Konica printers. You can also contact us to sort your queries. Get in touch with us today!