Colour Printer Dubai, UAE
Undoubtedly, a colour printer is an integral component of your workplace. Without a colour printer, the key areas of your business will suffer. In other words, a colour printer is one of the basic necessities of your workplace. As the top supplier, Copyline UAE provides certified and used colour printer and copier to businesses across Dubai and the UAE. To stay competitive in Dubai and UAE, you need to procure the best digital imaging solutions. Now you can stay competitive and boost your product by opting for a used colour printer and copier from Copyline International Trading LLC. At Copyline UAE, we only sell certified refurbished products. Hence, there is no fear of facing any type of quality issues.
Our used colour printers for sale are backed by proper warranty terms. If you establish your office for the first time, you need a quality colour printer. Investing in a new colour printer can be expensive for first-time entrepreneurs. The used and certified colour printers available at our store are feature-rich. Furthermore, we stock colour printers of various brands and models. Boost your productivity by opting for a office printers today!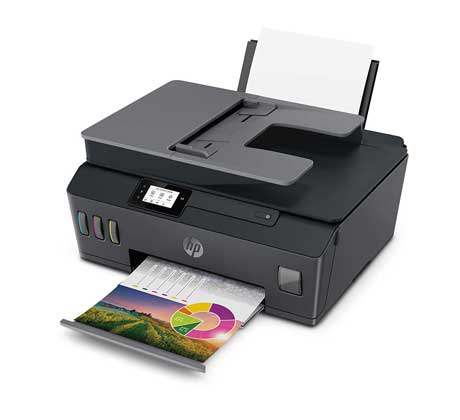 Reasons to purchase a used Colour Copier and Printer
To be precise, there are various reasons to opt for a used colour printer and copier nowadays. As one of the best dealers of used printers, we make it simple for organisations to reduce their overall budget. By opting for a used copier machine, you can decrease your overall operational costs. The used digital imaging solutions available with us will help you maintain your competitiveness. Our colour printers for sale undergo stringent quality checks. Note that opting for a used colour printer is pretty advantageous for budget-conscious companies.
In simple words, you don't have to worry about their ink and toner. Being in the market for longer durations, the spare parts are readily available. Moreover, selecting a used colour printing machine from Copyline UAE will contribute to your company's sustainability. The refurbished printers available with us boast of the latest features. They can connect over the internet to provide you with well-illustrated printouts.
Why are we one of the Top Dealers of Colour Printers?
At Copyline UAE, we always strive to abide by our core values. Note that these core values direct us toward success and customer service. The following are the primary reasons why we are on the top dealers of colour printers.
Experience
Copyline UAE has immense experience in selling refurbished printers. We also provide on-site repairs and maintenance services.
Integrity
The priorities and preferences of our clients are always integral to the way we provide services. As a result, our services are highly customised and client-centric.
Quality
Our refurbished colour printers undergo a series of quality checks. Copyline UAE always provides users with top-quality used printers.
Do you want to procure the best colour printer at an affordable cost? Get in touch with us today, and our product consultants will help you choose the right printer.