Toshiba Printer Dubai, UAE
For any modern-day office, an advanced printer and copier machine is a basic necessity. And to stay competitive in Dubai, UAE, you should have the best digital imaging devices. To help businesses maintain their competitiveness, Copyline UAE is providing top-quality refurbished Toshiba printers for sale.
All Our Printers And Co
piers are certified and undergo rigorous quality checks. Furthermore, as the top supplier of refurbished printers and copiers, our products come with proper warranty terms. Toshiba printers are popular because of their durability and easy-to-use features. Copyline UAE stocks certified refurbished Toshiba printers and copiers. We boast of unparalleled customer service to entrepreneurs in Dubai and the UAE. Our client base comprises both established organisations and start-ups.
Being the best supplier of copier machine, we even provide on-site repair and maintenance solutions. Do you want to procure a Toshiba printer at an affordable cost? Are you on the lookout to reduce your overall budget? Opt for our used Toshiba printers and copiers and decrease your overall budget drastically.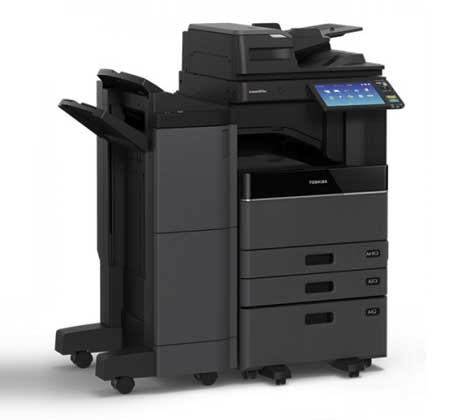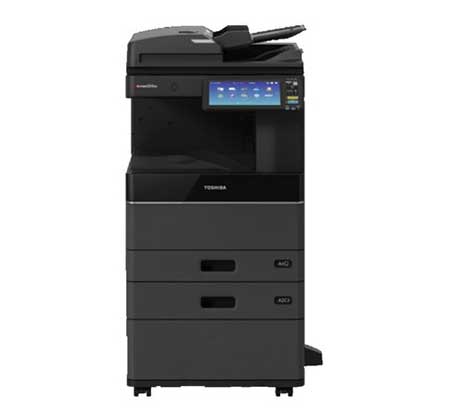 Reasons to opt for a used Printer Machine
To be precise, there are various reasons to opt for a refurbished printer nowadays. Note that a used printer will save you money compared to buying a newer model. And if you are an entrepreneur, our used Toshiba printers are suitable. At Copyline UAE, we provide only certified and used printers for sale. Moreover, used printers are on the market for longer durations. In other words, you don't have to worry about their ink and toner. Do you want to project your company as environment-friendly?
Selecting a used printer from Copyline UAE is an obvious way to protect the environment. You can boost sustainability by preventing the old printers from going to the scrap.
Note that all our refurbished Toshiba printers feature the latest features. These printers can produce printouts over the Wi-Fi connection. Furthermore, they feature LED screens which makes them easier to use.
Why are we one of the Top Dealers of used Printers?
At Copyline UAE, our hard work is supported by our core values. Our core values are the foundation of our excellent service. Here are some reasons which make us one of the top dealers of used printers.
Experience
At Copyline UAE, we have extensive experience in selling refurbished printers. We even provide on-site repair and maintenance solutions.
Quality
Whether it is about customer service or refurbished printers, we always strive in maintaining the quality of our products.
Integrity
Copyline UAE always considers the opinion of customers. In other words, you can remain confident in your interactions with us.
Service
Good customer service has always been our priority. At Copyline UAE, you will find everyone to be friendly and responsive.
Another key highlight of our service is that we provide dedicated product consultants. Whether you want a printer or copier, our product consultants will assist you in selecting the right product. Get in touch with us today to buy the Toshiba printer of your choice.