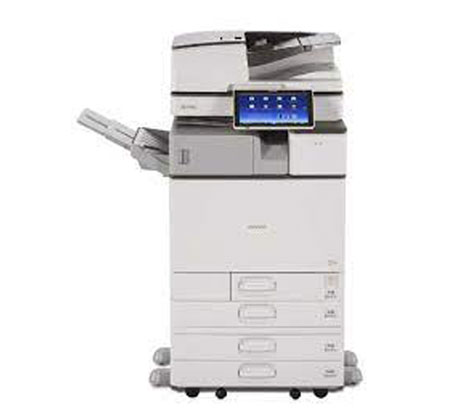 Thanks to the advancement of technology, the photocopiers are increasingly turning more innovative than before with their plethora of functions to aggravate your office work. Today, a photocopier is always used as a multifunctional device which includes photocopying, scanning and printing as its standard features. But there is more to a photocopier than its basic functionalities and here is a list of all how you can use them to your benefit.
You Can Scan Documents from Photocopier to Your Email
Most of the photocopier comes with embedded scanners on the equipment. This means you can now send documents easily and promptly either to your clients or to your mail address. For quicker sending of scans to email, you can add your email account to both the shortcut button and contact button. This will reduce your time in opening the email every time.
You Can Scan Documents and Save them As Searchable PDF
The photocopier you get nowadays are equipped with Optical Character Recognition enabled in them. This means upon scanning any document of your choice, the scanner on the device can read all the letters and the words and save the same as 'searchable PDF'. This will make it easier for the users to search the documents using words instead of titles, hence making documents easier and quicker to find out.
You Can Print Documents Using SD Card or USB Card
You will find USB and SD card ports in a lot of photocopiers nowadays, which means that if you have a ready-to-print document on either an SD card or even on your USB card. All you have to do is go to the office printer and print the document. And you can do this without having to have a print driver on your computer.
You Can Both Reduce and Enlarge the Size of Your Documents
If you have an A3 document that you need on an A4 paper. Or maybe a photograph whose size isn't correct, then you can turn to a photocopier. One of the common functions of a photocopier is its capacity to both reduce and enlarge documents to turn them into the perfect size. This feature sounds quite beneficial for a lot of office activities.
You Can Print Two Pages on a Single Sheet
Duplex printing is a brilliant feature which most of the photocopiers provides. This enables the user to print two pages in a single sheet, through double-sided printing. This can minimize your print costs to a great extent, given how it cuts down the amount of used paper to half. For portrait document printing, you would require to duplex on the long edge. As for landscape document printing, like for instance the spreadsheets, you would need the duplex on the print driver's short edge.
You Can See Where One Copy Ends and the Next One Begins During Printing
If you have several documents which you need to print for hand-out purposes during the meeting, then it can take a lot of time for separating the bundles into an individual file by hand. The photocopiers come enabled with a 'collate' option, which shifts every document bundle slightly. This enables you to have a look at where the copy is ending and where the other one is beginning. This feature is highly on-demand, especially for corporate businesses, classrooms and schools.
You Can Use Photocopiers to Get Premium-Quality Stapled and Hole-Punched Documents Easily
There are several finishing options present in a photocopier which helps you to cut down on various challenging manual tasks. The photocopier with either a hole punch unit or even a staple unit can help users to receive get supreme-quality hole-punched documents at just one click. This isn't only time-saving but also makes sure that the hole punches and the staples are in the right place every time. There are various options where you can get stapled documents and also pick from 2, 3 or even 4 holes, based on the need and your device model.
You Can Do Booklet Printing with Photocopier
Once you can add a saddle stitch finisher to the photocopier, you can get center-folded documents along with two staples on the fold. This ensures you can quickly print booklets and choose to in-house your office photocopier without the need to outsource printing.
The photocopiers can be used for several reasons, given their comprehensive list of features. The photocopiers were designed to give high-class performances every time.
Browse through every top office printer model at Copy Line International Trading LLC, and invest in the right model. The company is a market leader in supplying a premium-quality and certified range of refurbished photocopy machines for various purposes. You can photocopiers machines of various top brands here.